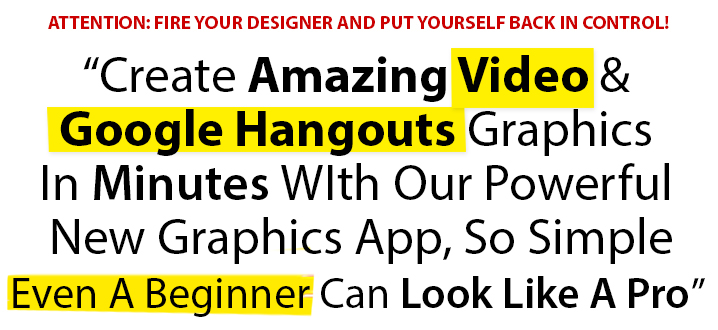 Dear Graphics-Challenged Marketer,
I won't shock you by saying that
videos
are all the rage right now.
They are an incredibly powerful way to capture the attention of your target audience.
If you think about it for a second,
smart marketers
have invested a considerable amount of time and money in platforms like Youtube, Vimeo or Google Hangouts over the past few years
...only not to be left out in the latest marketing craze...
And up until recently, having quality videos used to be a privilege..
But no more!
...a new wave of maverick entrepreneurs like YOU are changing the rules of the game...
by taking control of their own marketing.
The issue is not everyone is taking advantage of this new wave...
Are you struggling with becoming an AUTHORITY in your niche?
Are you sick and tired of writing articles only to get a hanful of backlinks and virtually no recognition ?
Do you wish there was an easier way to look like a professional with minimal effort?
Let's face it, whatever you do online
content is still the king
...
Without quality content your site will remain a no-man's land.
That's right.
Gone are the times where you could just 'slap' a $5 article on GoArticles and expect floods of traffic coming to your website.
We're in 2013 now. Yes the times, «they are a-changin»...
Now everyone owns a Wordpress blog, a Tumblr AND a fanpage and the only way to stand out is by screaming out your uniqueness.
And from what I have seen so far, it's crystal clear that most people have been doing it wrong...
The truth is..
Video Marketing Is An
Unprecedented Rise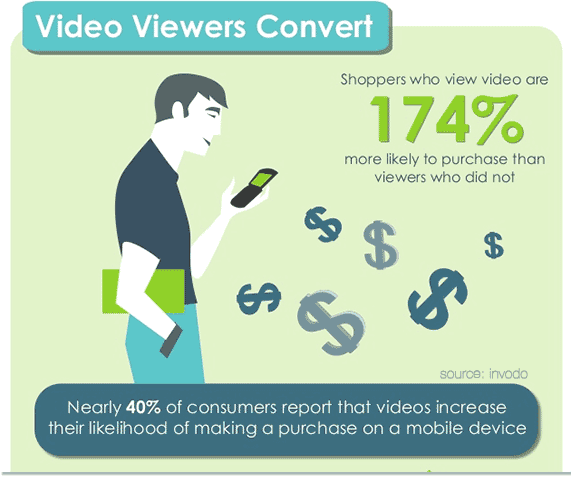 Look at it this way:
1
Video marketing allows you to instantly brand yourself as an expert and thought-leader
of whatever niche(s) you may be in
2
100% of studies conducted proved that video marketing increase sales
and user engagement, allowing you to drive more traffic and therefore more sales
3
Videos get 267% more backlinks than normal posts
- and 20% of people will read text while 80% will watch a video with the same exact content
Needless to say, video marketing = increased brand authority, popularity and sales...
...you know that, and I know that.
The only problem is...
Branding Yourself
On Video Is Extremely Difficult.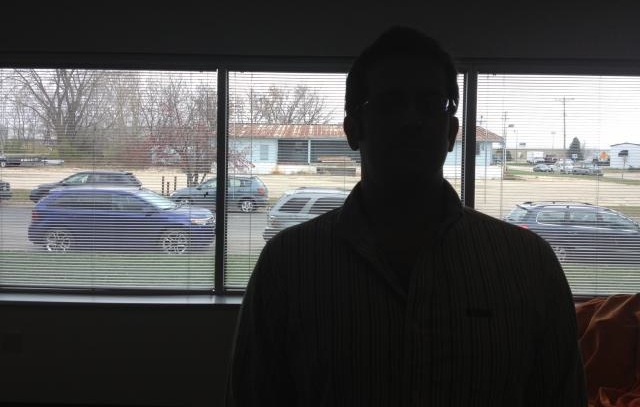 Your average Joe Marketer Google Hangout... Would you buy anything from this guy?


Truth be told, branding your videos the proper way does take professional skills.

First you need to figure out what the best image ratio is for videos (and trust me this is already no mean feat).

Secondly you need to think about which are the best fonts for lower third graphics and then find (hopefully not steal) vector images, patterns, call-outs and other graphics to make your videos stand out.

Finally you need to come up with gorgeous designs that can draw visitors to trust your brand and actually buy stuff from you.

But don't even think about using Paint to do these...

You can try with Gimp if you are one of the braves..

but to be honest I wouldn't even recommend these sub-par solutions to my worst enemy.

Truth is...

You Don't Have The Money To Buy Photoshop,
You Don't Have The Skills To Use It Yet And You
Don't Have The Time To Master The Skills.

So what do you do?

You might try to hire a "lower third graphic designer" on Fiverr...

... but I can safely bet you'll be handed yet an other sub-par template, your videos will look dirt-cheap and you will likely lose customers over it.

Or you might even try to buy some lower third templates from marketplaces like VideoHive...

But who wants to shell out $600 just to be able to customize these templates?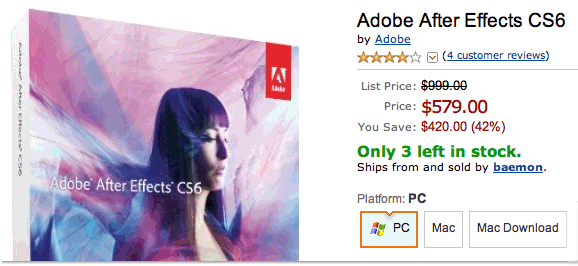 Most video marketing graphics requires After Effects to customize those
For the first time ever, there is a
cheaper, faster and more reliable alternative
We Are Putting The Power To Create
Awesome, Stunning Video Graphics
RIght Back Where It Belongs
<
In Your Hands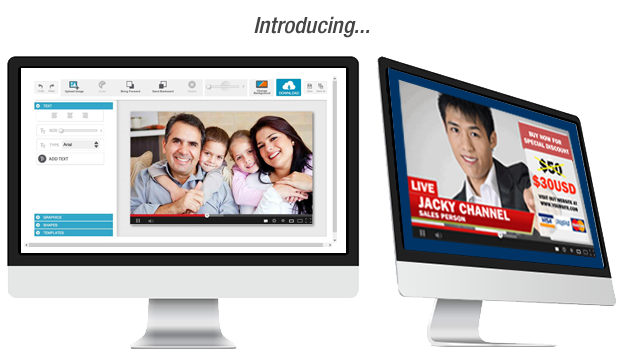 We created this software when we saw how many people were actually failing to take advantage of video marketing.

Not only can you unleash your own video graphics to increase your brand authority on Youtube, Google Hangouts and other video platforms...

... now you can also offer a highly in demand solution to clients online and offline.

Imagine creating a shiny brand new lower third graphic for a client in no time and picking up a tasty check for your trouble..

Or finally seeing your bank account grow thanks to your 'confidence-trickster' branding graphics.

That's what we have been doing with this software and that is what you can start doing today.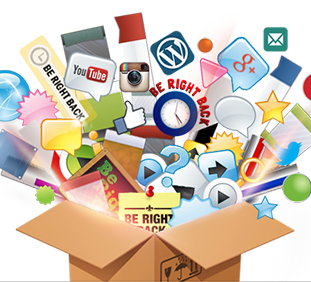 396 Built-In Graphics

Nearly 400 high resolution graphics and video icons to fit ANY video graphics design you might need.

These include lower thirds (think CNN news anchor), social media, place holders, teleshopping sidebars and call-to-action buttons.

You can also upload your own.
Easy Drag-And-Drop

Create powerful and unlimited overlay graphics in minutes even if you have zero design experience

Simply launch the software and start designing (100% WYSIWYG).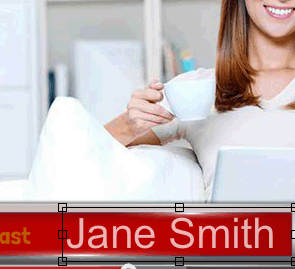 Power User Features

Take control with unlimited undo/redo, opacity features, and more.
And you can always save your designs on the cloud to edit in the future.
In a nutshell? This software makes it fast,
fun and simple to profit from video marketing.

Simply point, click, edit and download your graphics.
Works with any video platforms and Google Hangouts On Air.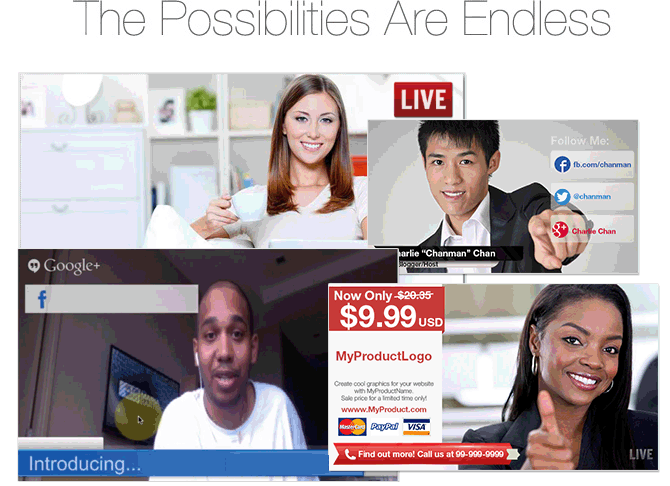 Brand yourself like a professional (even if your are a newbie)
and take your marketing to the next level starting today
With an incredibly interface, hundreds of built-in graphics and
power user features it only takes a minute to create powerful video graphics.

100% web-based
Get access online, there is nothing to download.
Works for Mac & PC.
Highly customizable
Hundreds of built-in graphics means your designs will always be unique.
Training materials
Training videos and step-by-steps tutorials to get you started in minutes.
WYSIWYG editing
Simply click, drag, drop, edit and see your changes in real time. 100% #awesomesauce
Unlimited undo history
Made a mistake? Fear not, undo and redo any actions from the software interface.
Save your designs
Save unlimited designs to your desktop and come back to edit at any point in the future.
Here Is What You Get
Free Developers License, Training Material And Support
With your ridiculously low investment, you're going to get instant access to:
Video Graphic Editor: create custom branded video graphics (lower thirds, sidebar ads and more) in minutes for yourself and your clients!
Video Editing Training: how to add your overlay graphics to Google Hangouts and to any videos using free or paid softwares.
Full suite of training material: You won't be left in the dark as every single feature is covered training video, as well as access to our dedicated support desk and FAQ sections
So with that said…
Here Is What To Do
Get Instant Access Today
Limited Launch Special
Hurry, Expires Soon!
Simply click on the buy button below
and as soon as you complete your
purchase you will get lifetime access to this software,
training material and unlimited and friendly customer support.
It's simple, easy and 100% secure.